Since hormones are responsible for controlling and maintaining several organs and their critical processes in the human body, from metabolism to reproduction, any form of hormonal imbalance or anomaly will severely affect the body's ability to function in a healthy manner. This is why medical treatment such as hormonal replacement therapy exists. Hormonal Replacement Therapy, also known as HRT, is a medical treatment that supplements the inadequate but desired hormone in order to address the hormonal imbalance in both men and women.
There are primarily two forms of Hormonal Replacement Therapy: Hormone Replacement Therapy to address menopausal symptoms (in women) and Testosterone Replacement Therapy, which is used to treat men.
Hormonal replacement therapy to address menopausal symptoms is typically treated by supplementing with estrogen, while Testosterone Replacement Therapy supplements with testosterone. This blog post explores whether hormone replacement therapy is safe, but in order to do that, we first need to understand how it works in both genders.
Hormone Replacement Therapy in Women
In the human female body, estrogen and progesterone are hormones that play a crucial role in the development and regulation of the female reproductive system and secondary sexual characteristics. However, as females age, they begin to experience menopause symptoms, and their body's ability to produce estrogen and progesterone begins to drop. A decline in estrogen and progesterone levels can lead to females experiencing several discomforting issues like vaginal dryness leading to pain during sex, hot flashes, night sweats, insomnia, mood swings, general irritability, and a number of others.
The HRT program has several benefits for women as it helps reduce the risk of osteoporosis, cancer, and diabetes. It also relieves them of hot flashes and vaginal dryness and leads to an improved mood and sense of well-being in women.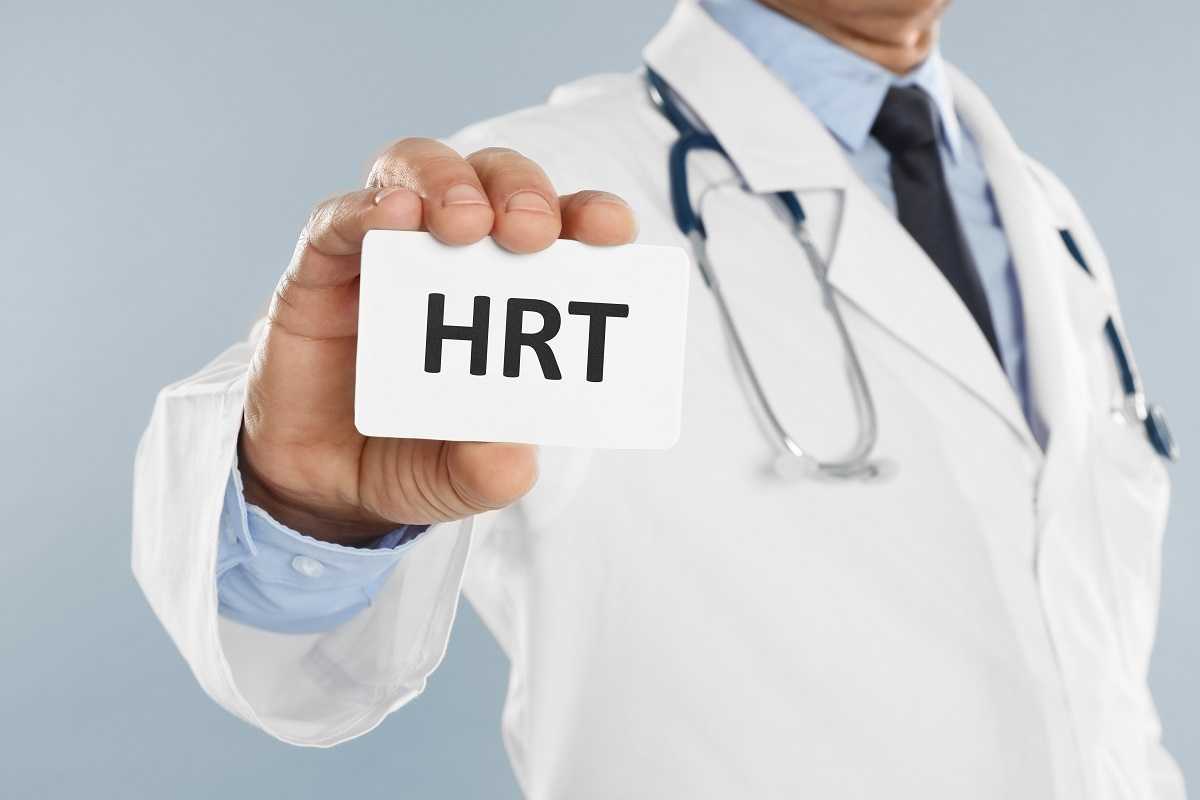 How Safe is Hormone Replacement Therapy for Women?
Hormone replacement therapy is the standard treatment program used to relieve women of the unpleasant symptoms associated with menopause. "Is Hormone Replacement Therapy safe for women?" Several studies have been conducted by members of the scientific community to answer that question. And after examining the various benefits and side effects of hormone replacement therapy, the results show that HRT has its drawbacks, and accompanying risks of HRT vary across categories of people, depending on whatever pre-existing medical conditions they have. To discover how safe Hormone Replacement Therapy is for women, its effects will be examined across women in different categories.
Hormone Replacement Therapy and Breast Cancer
After several studies, the effect of Hormone Replacement Therapy on breast cancer has been well established. Stemming from the fact that estrogen as a hormone contributes significantly to the development of breast cancer, it is unsurprising that Hormonal Replacement Therapy to address menopausal symptoms has been found to increase the risk associated with the development of breast cancer. This is most clearly observed in the postmenopausal stage, where studies have found increased serum levels of endogenous estradiol in women who developed breast cancer. Also, results from a recent study conducted by the Women's Health initiative show an increased 26% rate of breast cancer development in women who were subjected to combination therapy for a continuous mean period of 5.2 years.
It is perhaps worthy of note that the breast cancer developed in HRT users possesses a better prognosis than that developed in non-users at the postmenopausal stage, as the tumors were smaller and well-differentiated, lymph nodes were negative, and users had better survival rates.
Hormone Replacement Therapy and Heart Disease
Concerning the relationship between hormone replacement therapy and cardiovascular disease, scientists are still not absolutely certain about the effects of HRT on the heart and blood vessels. Several studies and clinical trials have been conducted. Some studies have observed positive effects on women who started HRT within the first ten years of menopause. Other studies have observed negative effects in women who started receiving HRT after ten years of their menopause. Regardless, the preponderance of data points to a relationship between hormone replacement therapy and an increased risk of heart disease. The American Heart Association, on the strength of its findings, released a statement regarding the safety of Hormonal Replacement therapy. It stated that the use of HRT for the singular purpose of preventing a heart attack or stroke is not recommended.
Other Risks of Hormonal Replacement Therapy in Addressing Menopausal Symptoms
Both HRT with progesterone and without has also been associated with an increased risk of blood clots in the lungs and legs. It was also observed that HRT for menopausal symptoms administered through the skin via patches, and gels, have been associated with lower risks of blood clots than that administered through standard dose estrogen pills. In addition, while the risks of blood clots and strokes will increase with hormonal replacement therapy, the risk has been found to be particularly rare amongst those between 50 to 59 years of age. HRT has also been associated with an increased risk of endometrial cancer(if you fail to take progestin alongside estrogen and you still have your uterus), and dementia.
Hormone Replacement Therapy in Men
Testosterone is the primary sex hormone in males and plays a vital role in developing and maintaining several body functions and processes, such as the distribution of body fat, the building of muscle mass, fertility, and the development of male secondary sexual characteristics. Testosterone is primarily developed in the testicles, and an imbalance can result in a low sex drive and affect the pleasure gained from sex generally. This drop in testosterone levels is usually a result of hypogonadism or aging.
Thus, Testosterone Replacement Therapy is often used to help treat men struggling with poor testosterone levels and is administered through skin patches, gels, mouth patches, injections, and implants. When administered properly, TRT can help increase muscle mass, bone density, and insulin sensitivity for some men.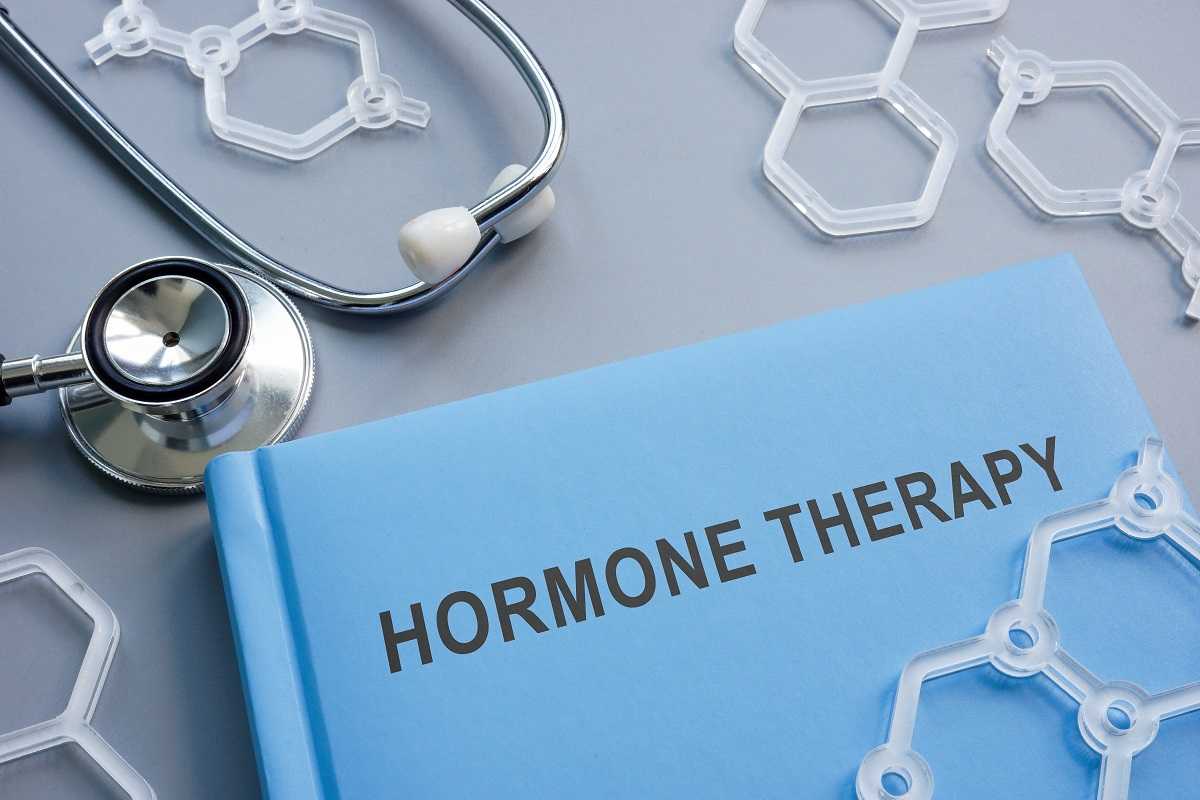 Is Hormonal Replacement Therapy Safe for Men?
In America, a significant percentage of men over the age of 45 struggle to deal with low testosterone levels. Testosterone Replacement Therapy is the standard treatment often used to combat hypogonadism in men. This problem becomes quite prevalent in men as they age. So much so that data from the Baltimore Longitudinal Study of Aging shows that the rate of hypogonadism occurrence is 20% in men over 60, 30% in men over 70, and 50% in those over 80. And while its benefits in men, such as increased muscle mass and bone density, libido, and increased quality of reproductive health, are well observed, Testosterone Replacement Therapy is not without its associated risks. How safe Hormone Replacement Therapy is for men is also dependent on the particular health condition of the individual. Varying health conditions come with varying levels of risk. How safe HRT is for men is explained below.
Hormone Replacement Therapy and Prostate Cancer
It is not new information in the scientific community that there has always been a relationship between serum testosterone levels and the progression of prostate cancer. Hodges and Huggings first concluded this from their study in 1972. Then this was supported ten years later by Fowler and Whitmore in their study, where they found metastatic cancer worsened in patients who had exogenous testosterone administered to them. Today, the scientific consensus has shifted, as many recent longitudinal studies investigating this relationship failed to establish any association. In the most recent study by Morgentaler et al., 13 patients of symptomatic hypogonadism and prostate cancer (untreated) were administered TRT for a median of 2.5 years, and no progression of prostate cancer was observed. There have, however, been anecdotal reports of metastatic cancer in older men on TRT. And because of this potential risk, medical professionals remain hesitant to offer hormone replacement therapy to individuals they reasonably suspect to be at high risk of developing prostate cancer.
Hormone Replacement Therapy and the Cardiovascular System in Older Men
While there are inconsistencies in the data from clinical trials, the preponderance of evidence points in the direction of an increased risk of cardiovascular conditions with patients on Testosterone Replacement Therapy. A clinical trial of men older than 65 years possessing serum testosterone levels was stopped early as 23 of the 106 subjects reported experiencing adverse cardiovascular-related effects. In another national cohort study, it was observed that Testosterone Replacement therapy increased the incidence of stroke, myocardial infarctions, and stroke in older men who suffered from pre-existing medical conditions. Same for older men who had undergone a cardiac angiography.
Owing to the dearth of long-term safety studies on Testosterone replacement Therapy, practitioners advise that TRT on older men should be adopted with utmost caution.
Conclusion
Hormone Replacement Therapy is definitely a beneficial treatment as it helps restore the testosterone needed for so many crucial functions in men, and helps improve the health conditions of women suffering from menopausal symptoms. It is however not free from side effects and must only be applied after proper evaluation.
Ready to explore Hormone Replacement Therapy? Trust the experts at HRT Doctors Group for personalized evaluation and guidance. Contact us today to schedule a consultation and learn how HRT can improve your health and well-being safely.
References
Jang, Y., Leung, C. and Huang,H. (2022). Association of hormone replacement therapy with risk of gastric cancer: a systematic review and meta-analysis. Scientific Reports. 12, https://doi.org/10.1038/s41598-022-17345-2
Cuzick, J. (2001). Is Hormone Replacement Therapy Safe for Breast Cancer Patients?. Journal of the National cancer Institute, 93. https://doi.org/10.1093/jnci/93.10.733
Writing Group for the Women's Health Initiative Investigators. Risk and benefits of estrogen plus progestin in healthy postmenopausal women: principal results from the Women's Health Initiative Randomized Controlled Trial. JAMA 2002; 288: 321-333
North American Menopause Society. The Experts Do Agree About Hormone Therapy? (https://www.menopause.org/for-women/menopauseflashes/menopause-symptoms-and-treatments/the-experts-do-agree-about-hormone-therapy) Accessed 28/11/2022.
Harman SM, Metter EJ, Tobin JD, Pearson J, Blackman MR Baltimore Longitudinal Study of Aging. Longitudinal effects of aging on serum total and free testosterone levels in healthy men. Baltimore longitudinal study of aging. J Clin Endocrinol Metab. 2001;86:724–31
Morgentaler A. Testosterone therapy for men at risk for or with history of prostate cancer. Current Treatment Options in Oncology. 2006;7:363–9.
Huggins C, Hodges CV. Studies on prostatic cancer. I. The effect of castration, of estrogen and androgen injection on serum phosphatases in metastatic carcinoma of the prostate. CA: A Cancer Journal for Clinicians. 1972;22:232–40.
Fowler JE, Jr, Whitmore WF., Jr Considerations for the use of testosterone with systemic chemotherapy in prostatic cancer. Cancer. 1982;49:1373–7. [PubMed]
Morgentaler A, Lipshultz LI, Bennett R, Sweeney M, Avila D, Jr, Khera M. Testosterone therapy in men with untreated prostate cancer.The Journal of Urology. 2011;185:1256–60.
Basaria S, et al. Adverse events associated with testosterone administration. N Engl J Med. 2010;363(2):109–22.
Vigen R, et al. Association of testosterone therapy with mortality, myocardial infarction, and stroke in men with low testosterone levels. JAMA. 2013;310(17):1829–36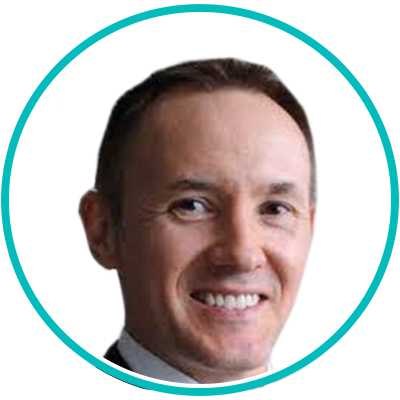 Dr. Jay Flottman
Dr. Jay Flottmann is a physician in Panama City, FL. He received his medical degree from University of Texas Medical Branch and has been in practice 21 years. He is experienced in military medicine, an FAA medical examiner, human performance expert, and fighter pilot. Professionally, I am a medical doctor (M.D. from the University of Texas Medical Branch at Galveston), a fighter pilot (United States Air Force trained – F-15C/F-22/AT-38C), and entrepreneur.
Education & Training
National Defense UniversityNational Defense University – M.S., 2015
Keesler Medical CenterKeesler Medical Center – Residency, Pediatrics, 1997 – 1998
University of Texas Medical Branch School of Medicine – Class of 1997
Texas A&M University – B.S., Biomedical Science, Magna Cum Laude, 1993